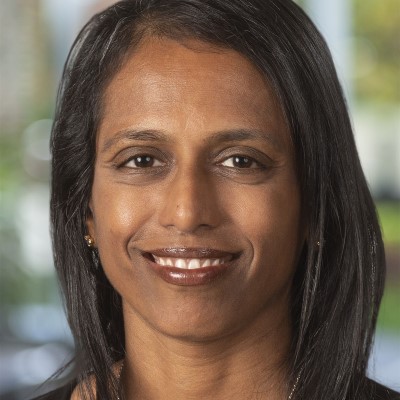 Retail Analyst, Startup Advisor
Sucharita Mulpuru is one of the country's leading authority on retail, shopping and mobile commerce. She is a highly-regarded and frequently sought-after public speaker and has presented her research to audiences around the world. She is frequently cited in leading media outlets such as CNBC, Bloomberg, The Wall Street Journal, Fortune and The Financial Times.

From 2005 until 2016, Sucharita was the lead retail analyst at Forrester Research where she focused on eCommerce and the intersection of technology and commerce. At that time, she also served on the board of Shop.org, the digital division of the National Retail Federation. She has also recently served as the Chief Retail Strategist at Shoptalk, a leading event in the digital retail sector. At Forrester, she authored more than 50 research papers on the topics of online and multichannel retail. Before Forrester, Sucharita was the director of marketing at Saks Fifth Avenue, where she managed the customer acquisition, retention and market research efforts for the $2 billion luxury retailer's online channel. She has also held management positions at Toys R Us and at the Walt Disney Company.