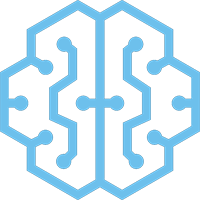 Analytics/AI/Machine Learning
The promise and reality of AI in retail
The golden age of AI, predictive analytics, and Big Data is upon us, moving at a lightning pace as algorithms "learn" and improve on their capabilities and opportunities for better accuracy. But how do we dispel the hype behind the grand promises of AI and data analytics? This theme explores how AI-based analytics is being used successfully now – and will develop a clearer sense of what factors CIOs and technology leaders should consider as they look to invest in AI-enabled capabilities. Hear from brands and experts who can provide the best lessons for success and solutions to current implementation challenges.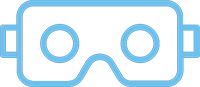 Innovations in In-store Technology
Street smart: Delivering tech that ignites physical retail
We all got the memo: if brick-and-mortar stores want to stay open and competitive with the rising generations of digital natives, they must evolve with tech savvy experiences and revolutionize the way they reach customers. However, implementing technology for technology's sake is not the answer, despite the bright-shiny-object appeal of a technological makeover. We are at an inflection point where advanced technology like AR/VR and fully automated stores have been proven scalable. And companies are deciding now whether or not to place real bets on these investments. This theme explores what retailers need to know as they consider adopting such technologies, what alternatives are in play, and how new instore technology can deliver more immersive and efficient experiences for customers and employees.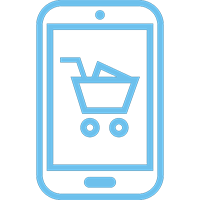 Mobile Tech's Next Wave
Mobile shopping mavericks: Minding the mCommerce gap
Consumers spend more of their time on mobile than on any other device, yet that additional time hasn't necessarily translated to more revenue for retailers. Recent figures show that mobile has the highest shopping cart abandonment rate (nearly 82%) and yet by 2021 mobile could account for nearly three-quarters of all ecommerce sales – the mCommerce gap. This theme considers insights and key learnings from brands and experts leading the way in mobile shopping, from image recognition search and optimized design to mobile app payments, alternative checkout and the use of location-based data.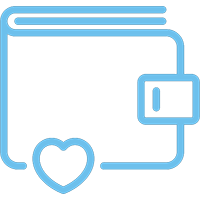 Next-gen in Payment Technologies
The path to consumers' digital hearts and wallets
What is the next wave in payment technologies? Can they remove friction from the checkout process, and how will they impact the shopping transaction ecosystem? The last inch to conversion, payments affect the path to purchase arguably the most of any other step along the way - customers are won or lost with the scan of a thumb print, tap of a card or other means of secure customer and financial data communication. This theme explores major developments in the technology payments ecosystem during the next three to five years; what retail CIOs need to be doing now to effectively respond to these changes; how the competitive dynamics between legacy players in payments and newer entrants affect retailers; and the required hardware, software, and new process investment to make these concepts viable.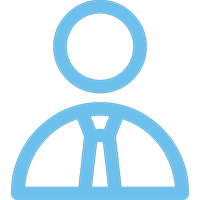 CIO Leadership Panel
The CIO's new mission: Change agent
CIOs' new mission, should they choose to accept it, is to contribute to corporate strategy and be a critical member of the leadership team. This mission is perilous, but of vital importance. It takes CIOs far beyond the familiar territory of technical expertise and into advocacy for new technology, supplementing technical know-how with soft skills. Everyone is depending on them, and it's time to show that this mission is far from impossible. This theme asks leading change agent CIOs to share their insights and journeys in making IT part of the strategic, boardroom-level conversation; how to influence and contribute to corporate strategy; and how to make an impact in modernizing if not future-proofing retail enterprises.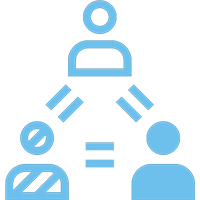 Culture and Workforce Issues
How a culture of inclusion and workplace diversity build winning IT teams
The all-to-familiar news of Silicon Valley's attempts to fix its "bro culture" only underscores broader issues of any technology field's challenges in diversifying pools of candidates comprising IT teams, both large and small. Retail technology leaders have an opportunity to bolster the IT organization's profile and effectiveness by incorporating people with diverse backgrounds and characteristics. This theme explores how to develop and grow diverse and productive technology workforces; and broader strategies for fostering an inclusive and collaborative environment, enabling different voices to be heard and ensuring effective decision-making in support of the IT team's overall performance.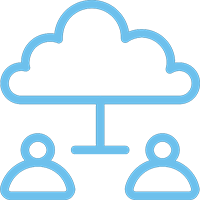 The Modern Retail Organization
Technology's impact on organizational structure
IT has become cross-cutting function throughout the entire retail enterprise. Technology's influence on organizational structure is accelerating exponentially – in large part due to the convergence of many different disciplines, from data analytics and Big Data to data security, artificial intelligence and ecommerce. This phenomenon creates the challenge of developing the most effective workforce not only within the IT organization but also across the retail enterprise. This theme explores how retailers are building successful cross functional teams that integrate many data-based disciplines and how technology leaders can be more effective in working with their peers in operations, logistics, marketing, sales, and other functions.
Investor Perspectives on Retail Innovation
The future of retail: Investor perspectives on industry trends and innovation
New technologies, changing consumer behaviors and innovative digital-first companies are driving massive disruption in the retail industry, and starting to take meaningful market share from stalwart retail incumbents. As these trends increasingly accelerate, it is essential to understand where the market is headed to determine where to invest money and time to remain responsive in meeting consumer and market needs. Hear from investors who keep their pulse on the current and future state of retail, the latest M&A strategies and the rising tide of start-ups poised to impact the industry in unimaginable ways.