First Insight Customer Case Study: Dick's Sporting Goods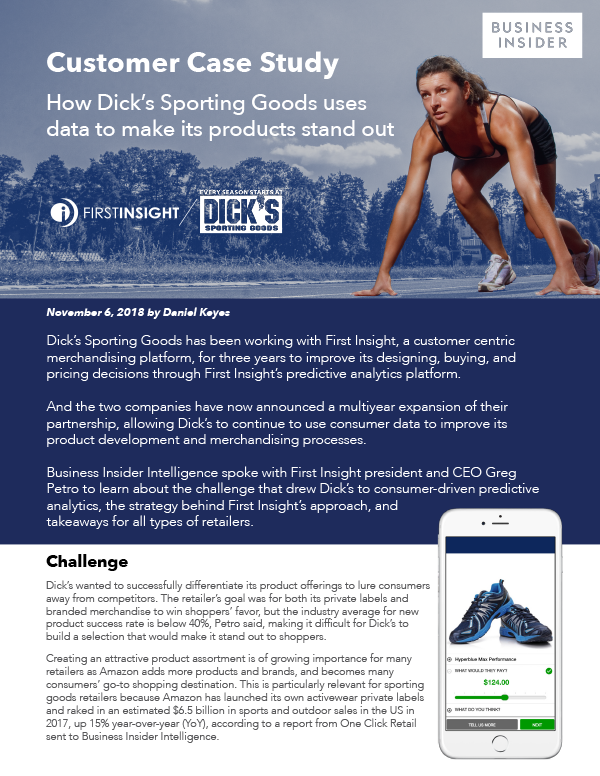 How First Insight's customer-centric merchandising platform helped Dick's Sporting Goods use data to make its private label and branded products stand out.

Opterus Case Study: Fossil
Learn how Fossil, by implementing Opterus' OpsCenter, maximized productivity through effective and consistent communication, that unlocked efficiency and increased associate engagement, opening the door to improvements in profitability.
Opterus Case Study: GameStop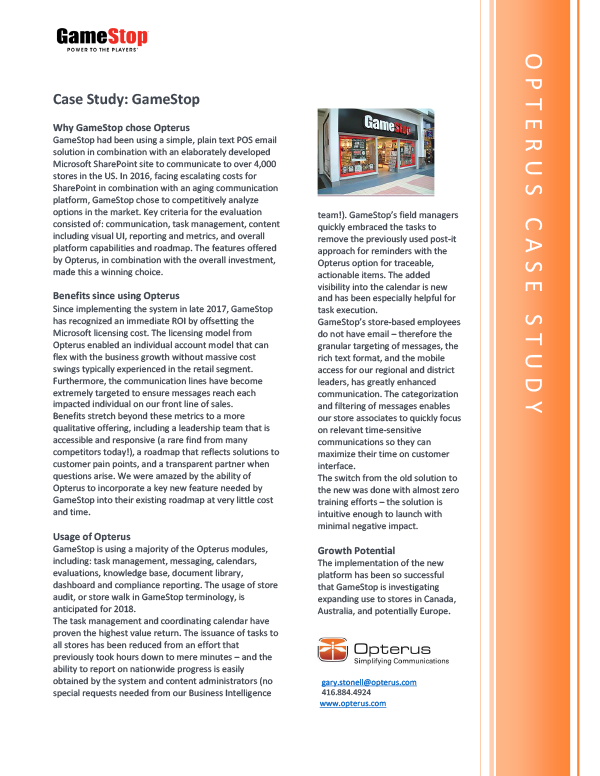 Learn why GameStop, selected and implemented Opterus' OpsCenter, replacing Microsoft's SharePoint in its 4000+ stores.
Chatter Research: Sampling Feedback as a Product Development Tool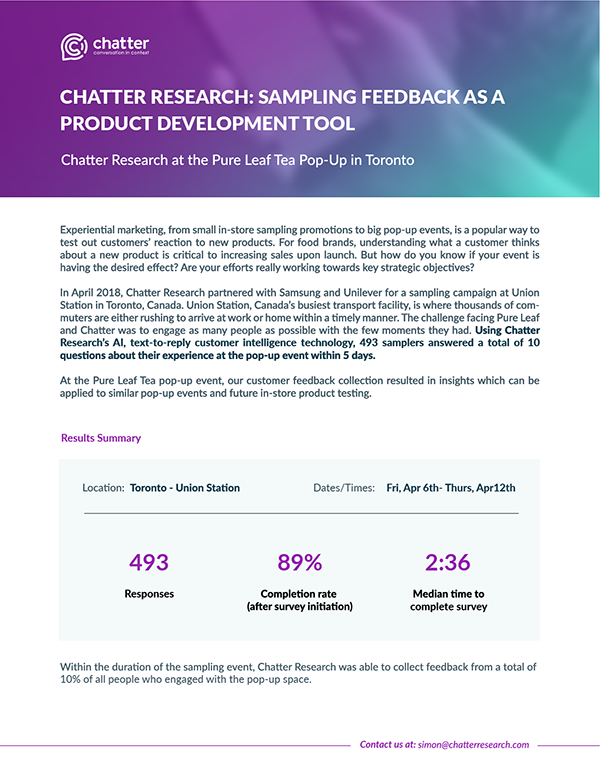 Chatter Research and Unilever: Uncovering what customers truly value in pop-up shops by testing their newest Pure Leaf Tea products.